Pleegzorg Oost-Vlaanderen v.z.w.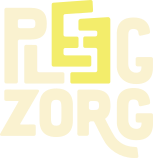 About
Pleegzorg Oost-Vlaanderen ('Foster Care East Flanders') is a foster care service provider, recognized and funded by the Flemish Agency "Opgroeien" (part of the Flemish administration).
In this role, it is responsible for of the screening, intake, guidance and (therapeutic) care of foster care situations in e Flemish province of Eastern Flanders (number of foster families: 1770)
The organization counts 207 staff members. In this project, Pleegzorg Oost-Vlaanderen will work in close cooperation with the foster care service providers in the other 4 Flemish provinces. This will be done via the 'Foster Care Knowledge Center' (which is managed by the five Flemish foster care services). The Knowledge Center has the task of disseminating knowledge about foster care to the staff of the foster care services and to a wider audience. The Knowledge Center does this by making scientific research accessible and available. The employees are Lenny Trogh and Delphine West.
Contacts
www.pleegzorgoostvlaanderen.be
Learn More